Al Ikhsan Sale
A top sports retailer in Malaysia offering a wide range of sports apparel, footwear, and equipment for all your active needs. Shop online for great deals and stay fit and stylish with Al-Ikhsan.
Al-Ikhsan Sports Vouchers for Malaysia in December 2023
Enjoy

Free Shipping

when you meet the minimum spend
Save up to

50% off

when you shop from their Sale section today!
Buy Now Pay Later - Enjoy

0% interest rate

when you shop now!
Shop for your favourite jerseys - Deals below

RM99
Al-Ikhsan

Sports New User Special:

RM15 off
Save

15% off

your first purchase when you sign up to Al-lkhsan Sports newsletter today!
How To Use A Coupon Code
· Once you get to your browser, search for the AI Ikhsan's official website and fill in the apparel, accessory, or footwear you are looking for.
· You will arrive on a product page for more details. It may be best to look through products from various brands before the final verdict. Therefore, click 'BACK' to discover more. When satisfied, select the product's information, such as size and colour, and click 'ADD TO BAG.' A window will pop up containing the details of the product(s) added.
· Click 'VIEW THE BAG' to confirm your cart's items or click 'CHECKOUT' to begin the checkout process. Continue shopping by clicking the 'X' sign on the page's top right corner to close the window. When done, click the small cart icon on the top right.
· You will land on another page, where you should fill in your shipping and contact details and click 'REVIEW TO PAY.' For this section, you can use your AI Ikhsan account, as well as your Google, Yahoo, and Facebook accounts.
· You will fill your AI Ikhsan promo code on the order summary section, specifically on the textbox labelled 'ENTER YOUR PROMO CODE' and click 'APPLY.' The price of the product(s) will be delivered.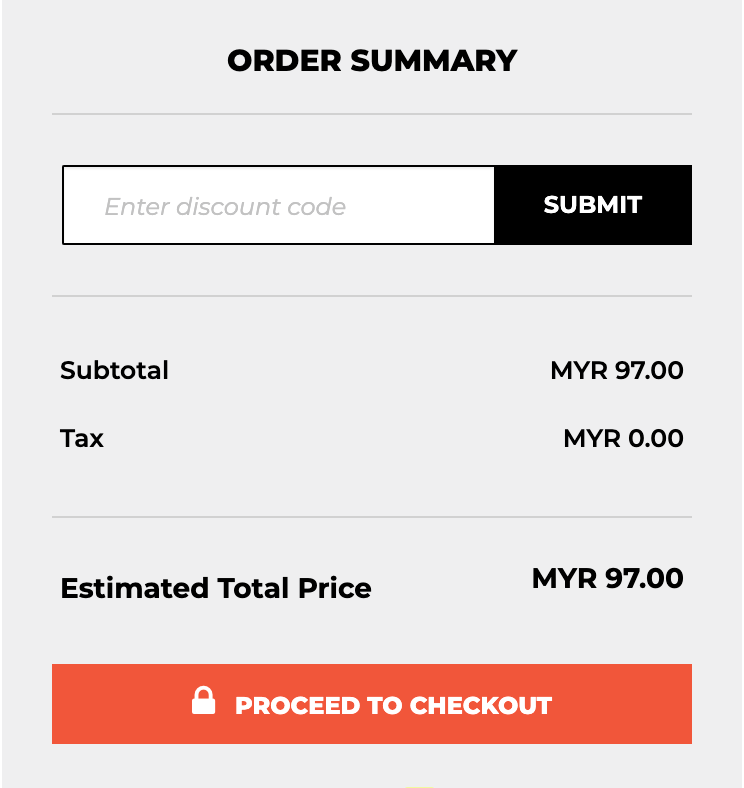 · Pay for the products using the available methods. A confirmation email affirms that your order was a success.
Al Ikhsan Promotion
We are looking to save from any product and service in these uncertain economic times. Luckily, AI Ikhsan is one of those brands with various discounts and voucher codes. The brand has proven to be generous with impressive offers. Get products from high-end brands at only half the initial price. Some offer 70% off! Watch out for their website and social media pages to be among the first to sample their new arrivals at the best deals. Sports shopping just got easier, more convenient, and affordable!
Al Ikhsan Online
Worried that you are far away from the nearest AI Ikhsan outlet? Not anymore! Access quality apparel, footwear, and accessories only at your fingertips. All you have to do is get online, surf through the offers, make an order, and your product arrives at your doorstep. Their website is bug-free and easy to navigate to foster an excellent customer experience. It just got better. Enjoy free shipping for specific products with reasonable shipping time.
Al Ikhsan Promo Code
Don't wait; claim verified promo codes on apparel, accessories, and footwear. The promo codes are also easy to apply, and we will show you how.
You just missed these Al-Ikhsan Sports promo codes:
| | | |
| --- | --- | --- |
| RM15 off | RM15 off when you checkout with this Atome Al-Ikhsan promo code | ATOME20OFF |
| RM20 off | RM20 off with this Atome Al-Ikhsan Sports Promo Code | ATOME20 |
| 60% off | Pay Week Deals: Up to 60% off with this Al-Ikhsan Sports promo code | Shop now |
People also want to know
What are the expiry dates for Al Ikhsan promo codes?
What are Al Ikhsan payment methods?
At Al-Ikhsan you can use the following payment options: Visa, Mastercard, FPX Online Banking & Hoolah.
How to contact Al Ikhsan customer service?
You can contact the customer service of Al-Ikhsan in the following ways via email: customer.service@al-ikhsan.com or call: 1800 22 8188.
Al Ikhsan Malaysia
Tell us about a purpose that makes a difference to the bottom line, and AI Ikhsan's 'to keep Malaysia fit and active through affordable sports for everyone is definitely a match. Starting in 1993 with only one outlet, the brand has been soaring to greater heights, resulting in over 130 outlets in the country. AI Ikhsan Malaysia doesn't just offer competitive prices, but its wide array of sports apparel, footwear, and equipment showcases its dedication to customer satisfaction and exceptional sporting experience.
Al Ikhsan Sports
The acclaimed sports retailer partners with famous brands to make various products available to the consumer. Talk of Adidas, Puma, Nike, Reebok, New Balance, and more, sourcing directly to guarantee quality. Its target audience includes children, casual athletes, and football fanatics, so where do you fall? Regardless, sports apparel is still hitting the fashion scene, and you will not run out of incredible options from the brand.
With the plethora of sports apparel and items, the brand seeks to meet the personal preference of men, women, and kids. It looks into the needs of soccer, futsal, rugby, basketball, and swimming sports. Their passion brought an in-house brand of AI sports to life, launching the Muslimah sportswear range. This included a hijab that catered to the modesty needs of sporty Muslim women. The company is truly your all-in-one sportswear retailer, with apparel, footwear, bags, caps, goggles, bottles, and more accessories to make your sporty activities as comfortable and convenient as possible.
Al-Ikhsan Jersey
No closet is complete without a sports jersey! The brand lets you choose from a wide selection of football and rugby jerseys at the international and national club levels. Wondering how to get your jersey? Google through the endless AI Ikhsan products from your location and get them shipped to you hassle-free! You may even enjoy amazing and exclusive online offers.
Al Ikhsan Shoes
Walk-in style with high-quality footwear. Sports fanatics can now show their love for authentic footwear from various household brands. There are all kinds of designs and colours for slides, socks, Skechers, slippers, sandals, and shoes.
Why is everyone talking about the AI Ikhsan products?
· Comfort
They source from the best brands to ensure their customers get the best comfort. This allows you to engage every part of your body seamlessly and reach your full potential. You don't need to be an athlete to rock these apparel and footwear; they are as comfy as they are sporty!
· Fit
There is no settling for baggy or tight clothes as there are varying sizes for kids, women, and men. They are fitting enough to hug your body but not harassing to the skin. This promotes comfort all day to let you be the best version of yourself.
· Style
What's activewear without some sophistication? While you are looking for the best jersey or footwear, style is obviously in the picture. Their products are meant to enhance your active lifestyle, allow you to pledge your allegiance to your favourite club, and meet your style needs.
· Fabric
Taking a keen interest in the unique needs of every sporter, the brand avails different fabrics for their activewear. Cotton options allow for air circulation while absorbing sweat. Still, their cotton-polyester mix and spandex wear couldn't be more perfect. They are lighter with a high moisture-wicking capacity to keep you dry for your entire session.
· Flexibility
When it comes to kicking balls, you need your outfit on your side. And that's exactly what you get with AI Ikhsan's flexible wear. They allow you to stretch during your training sessions while offering adequate support.
AI Ikhsan Malaysia is your go-to retailer for any and all of your sports needs. The brand connects you with household brands for quality products at great prices. The vouchers, promotional sales, promo codes, and discount codes make them a cut above their competitors. They are with you at every step of your sporting activity to ensure comfort, style, and flexibility!