About us
Who are we?
If you love great deals, voucher codes and exclusive promo codes for your favourite online store, we've got you covered. Here at Saleduck Malaysia, we track down the best voucher codes and promotions that are available to better your shopping experience.
Saleduck Malaysia, we're always on the mission to quack (track) discount codes down. With nicknames like "discount guru" and "voucher hunter", there's only one pursuit-- that is to make you spend less for things you love!

So who do we work with, you ask? Well Duckies, we get codes from names like Zalora, Lazada, Groupon, AirAsia and the list goes on. That being said we get a ton of exclusive codes from these online store. How? We build a strong and great partnership with these merchants, and together we create a little magic by providing you with these exclusive codes.
Our vibrant and dedicated Malaysia team consist of people who are always on the lookout for great offers plus they're always active in providing them to you. Meet our very own Malaysian duckies!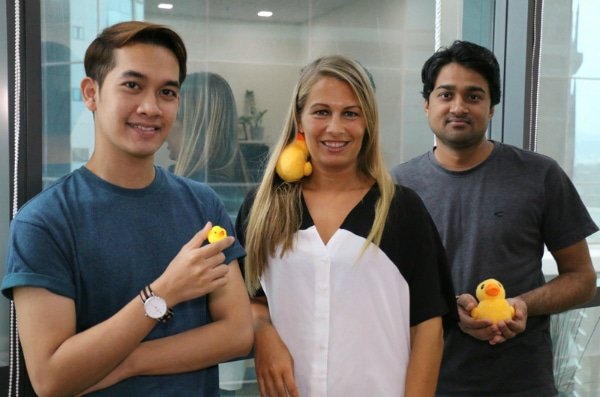 If you're wondering where we're at, we're tucked away in an awesome nest in the heart of Bangsar South. If you wish to get in touch with the coorprate team you can always check out www.saleduck.com/company. Come over for a cup of coffee at our Malaysian office if you wish to have a little chat. Till then keep quacking!
SALEDUCK ASIA SDN. BHD.
(1175343-M)
Unit 10-02, Tower B, The Vertical II
8 Jalan Kerinchi, 59200 Kuala Lumpur