Top 8 Skincare Holy Grails That You Don't Wanna Miss!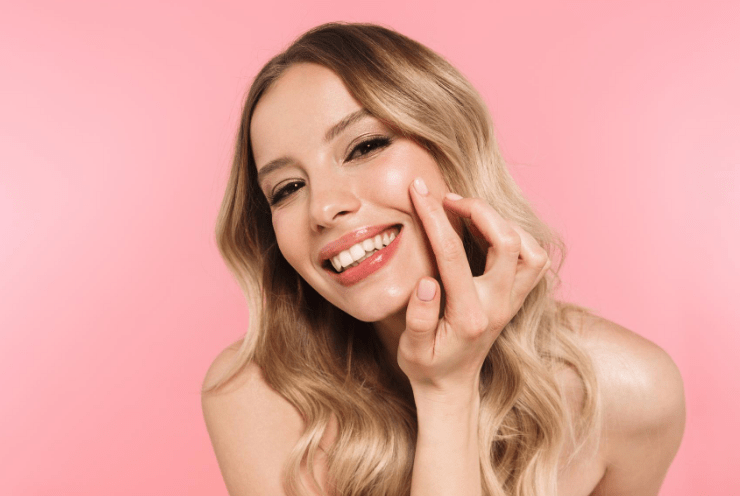 When it comes to skincare, everyone will have our preferred products that will never disappoint. From day to night, everything that we lather on our skin is crucial in the long run because the sooner you care for it, the sooner you can preserve your precious youthful skin. All skins are unique and some are extra sensitive when it comes to switching products but bear in mind that changing one or two products from your routine is actually helpful because believe it or not, after some time, your go-to products just stops working. We ranked up 8 fantastic skincare holy grails that are well-loved by everyone. Not just popular but most importantly-- effective.
1. COSRX Low pH Good Morning Cleanser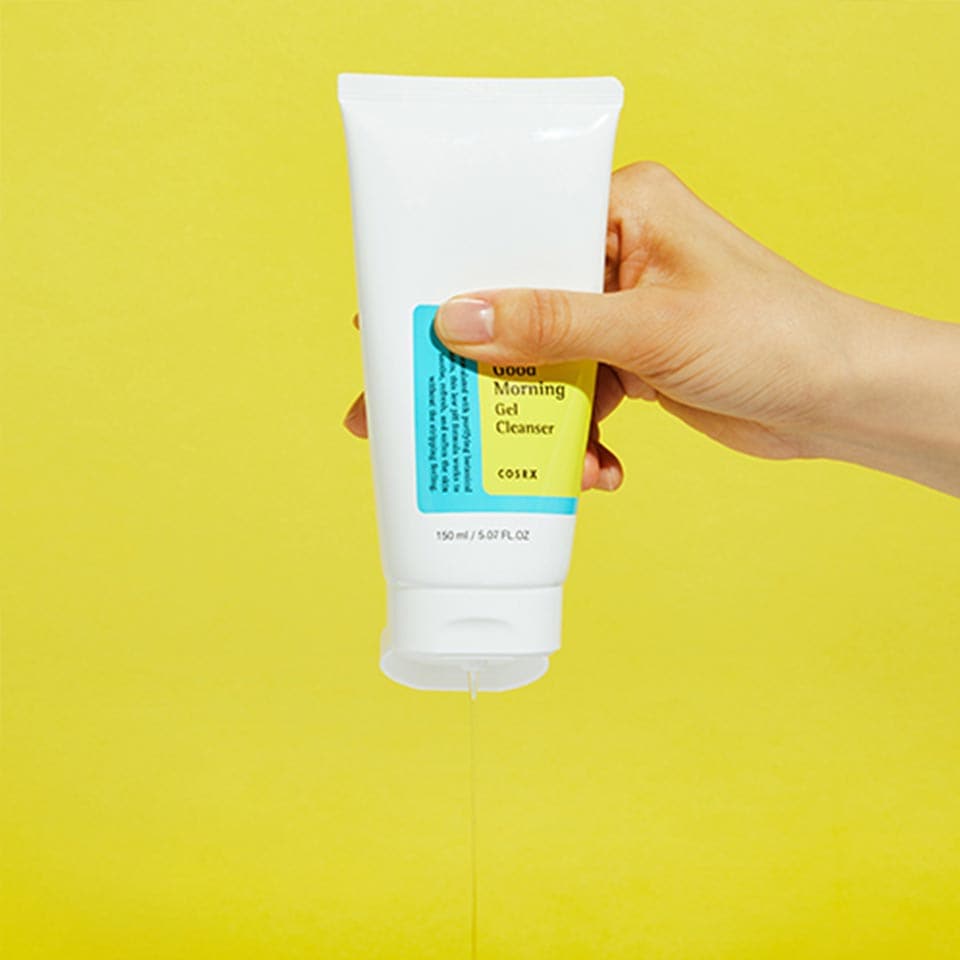 COSRX Low pH Good Morning Cleanser: RM94.50 (150 ml)
First important step: Getting a gentle cleanser
The first in line is COSRX Low pH Good Morning Cleanser. This Korean brand is famous with ingredients that help alleviate irritated skin. Why COSRX Low pH Good Morning Cleanser? It's so mild that it's suitable for AM cleansing when the skin is extra delicate in the morning and you won't have as much dirt residue in your skin as opposed to PM. But you can also use it for night cleansing if your skin is extra sensitive and for nights when you use less makeup. Its pH level of 5.0 is recommended for those who always feel like their skin is so tight and stings from ordinary cleansers. COSRX Low pH Good Morning Cleanser is also packed with Tea Tree Oil goodness that reduces excess sebum production, keeping your skin supple all day. The best part? It's cruelty-free. Say goodbye to your stripping cleanser!
2. PIXI Glow Tonic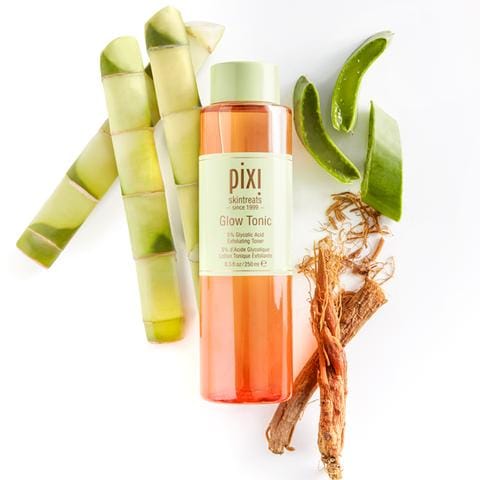 Pixi Glow Tonic: RM55.50 (100 ml)
Toner because your skin deserves an extra cleansing step
Exfoliating toner is a go-to by many when they feel like having something extra for your skin, Pixi Glow Tonic got you. The cult favourite toner is mildly exfoliating, making it suitable for daily usage. It contains Glycolic Acid (AHA), perfect for dull skin that suffers from rough textures and scars. Use this daily and let Pixi Glow Toner performs its magic in removing dead skin cells to unveil your healthy glowing skin. It sweeps away any remaining oil and impurities, leaving your pores squeaky clean. This magical toner is infused with Aloe Vera to soothe and hydrate your skin and Red Ginseng that helps in delivering that boost of energy your skin needs to reduce dullness. This perfect combination is an essential help to protect and energise your skin. With Pixi Glow Tonic, your skin is prepped for makeup application and will glow all day.
3. Caudalie Beauty Elixir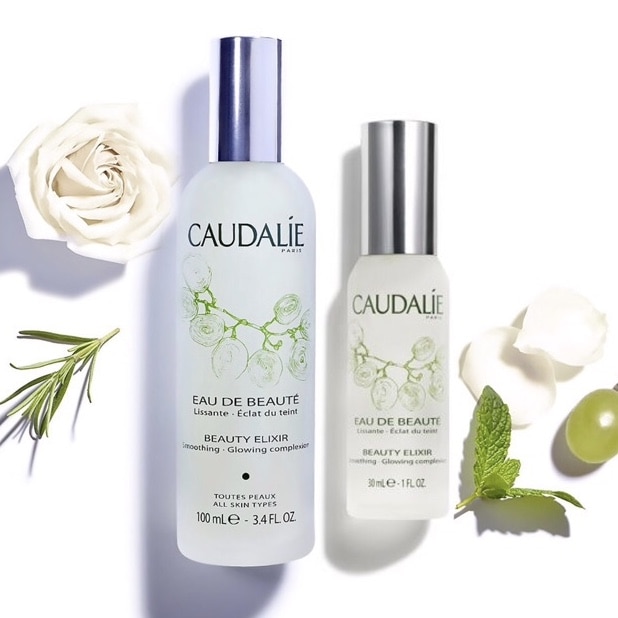 Caudalie Beauty Elixir RM177.00 (100 ml)
Face mist keeps dry patches away!
Face mist is a good investment if you're looking for an extra hydration boost, but looking for the perfect one might be hard because there are plenty of facial mists out there in the market. Well, look no further. French skincare brand Caudalie is famous for their Caudalie Beauty Elixir (a face mist) that was inspired by the Youth Elixir of the Queen of Hungary in the 16th century. This invigorating face mist is made from natural ingredients and powerful plant extracts that reveals instant radiance boost, just one spritz away. It helps to tighten pores and smoothen fine lines, which is why they are makeup artists favourite: it combats make-up from budging or creasing. This is a good investment if you're looking for a 2 in 1 skincare and makeup holy grail that will bring your skin back to life. Good news for beauty lovers, not only it has a calming aromatic fragrance that tingles your senses, but it's also paraben-free!
4. The Ordinary Hyaluronic Acid 2% + B5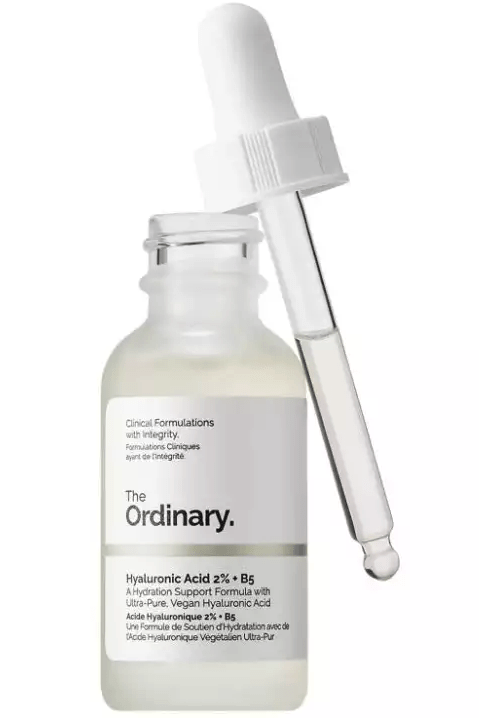 The Ordinary Hyaluronic Acid 2% + B5: RM34.50 (50 ml)
For extra hydration, get a serum
Still not enough hydration? The Ordinary is here to save the day. Their Hyaluronic Acid + B5 Hydration Support Formula is one of their crowd favourites. Hyaluronic Acid helps to draw in more hydration and very powerful in moisture retention, leaving your skin super hydrated, supple and bouncy: everything you want and need in a hydrating product. This oil-free serum is further enhanced with vitamin B5 that will deeply penetrate your skin to reduce the dry and damaged patches of your skin. This powerful potion also helps stabilise your skin barrier function and promotes strong tissue growth. The result? Healthier and softer skin. No question this The Ordinary's bestseller won Allure Best of Beauty award. Did we mention that this lightweight serum is suitable for all skin types? P.S: It's incredibly affordable!
5. Aesop Parsley Seed Anti Oxidant Serum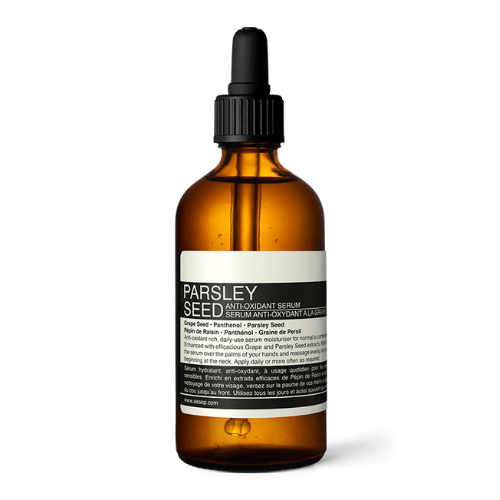 Aesop Parsley Seed Anti Oxidant Serum RM304.50 (100 ml)
Enough hydration, how about some antioxidants?
Sometimes, more is more. Why not go the extra mile with Australian favourite, Aesop Parsley Seed Anti Oxidant Serum? The pollution and dirt that your skin is being exposed to really need the extra step in order to preserve its glow. Made from anti-oxidative botanical ingredients like parsley and grape seed, your skin will have its extra boost from this serum to combat outside aggressors. You know what the skin experts say, combat oil with oils. Not only it smells heavenly but it absorbs into the skin in seconds without leaving any oily cast to the skin, what an ultimate genius! Your skin will appear radiant and no more ashen complexion after a long day at work. This serum is perfect for those with combination and sensitive skin and works best for smokers too.
6. Omorovicza Deep Cleansing Mask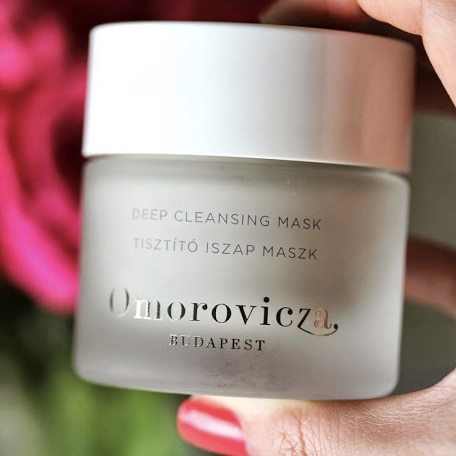 Omorovicza Deep Cleansing Mask RM398.50 (50 ml)
The perfect routine to end a day: a deep cleansing mask
After a long day, nothing feels more rewarding than facial treatment. You don't have to go to the spa to unwind because now, your new spa comes in the form of a jar! Introducing, Omorovicza Deep Cleansing Mask. This mask is made of mineral-infused muds and thermal water from Lake Heviz, Hungary. Rich in calcium, magnesium and copper, your skin will get instantly purified and more matte as it draws out excess oils and impurities off your skin. Apply this mask and let the mud do its magic. Readers, this is a deep cleansing mask that will effectively get all of the nasty gunk out of your skin so do not use this a day before a big event! Omorovicza Deep Cleansing Mask is definitely an investment that you need to check out. Congested skin, who?
7. First Aid Beauty Ultra Repair Cream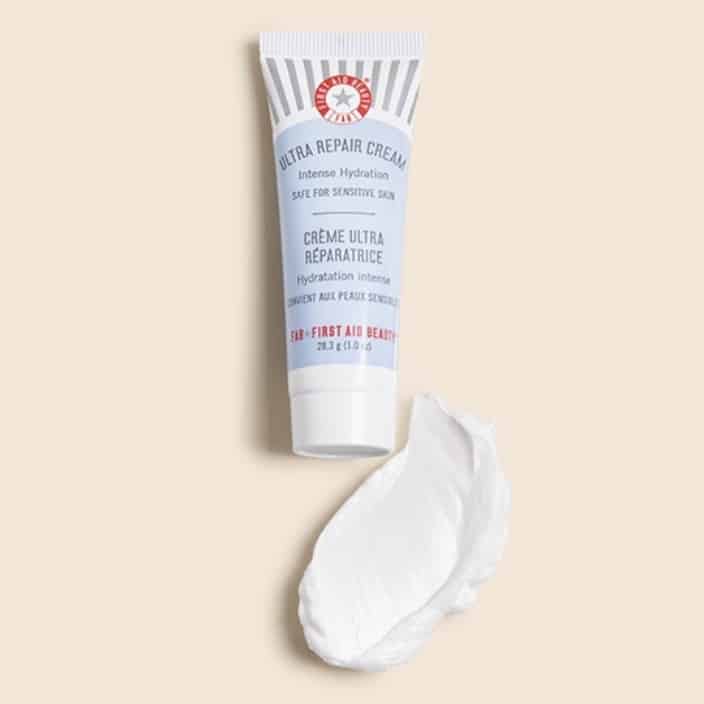 First Aid Beauty Ultra Repair Cream RM66.50 (56.7 g)
Lock your skincare routine with a good moisturizer
With all of that holy grail goodness, you need to seal them all in. Nothing can get the job done other than an excellent ole moisturiser. Many believe that moisturiser will make their skin become more oily but in fact, when you don't use moisturiser, your skin will get more oily because of the oil production! First Aid Beauty Ultra Repair Cream is a versatile cream that has been raved by many for years and we totally get the hype. This moisturiser is whipped with Colloidal Oatmeal, Shea Butter, Ceramide 3 and the FAB Antioxidant Booster, and if a moisturiser can be an ambulance, this one would be it. It gives instant relief for dry and parched skin, making it very suitable for those who are suffering from eczema. It's also clinically proven to improve hydration by 169%, that really makes a difference! This moisturiser is formulated to be used for all ages: even babies. That's how delicate this moisturiser is. This is the solution you need if you need an extra oomph to aid redness and fine wrinkles. As if all of those ingredients are not enough, it is also added with glycerin, ceramide and squalane, the holy trinity of protecting the skin barrier. A moisturizer really can't get any better than this.
8. Dermalogica Invisible Physical Defense SPF30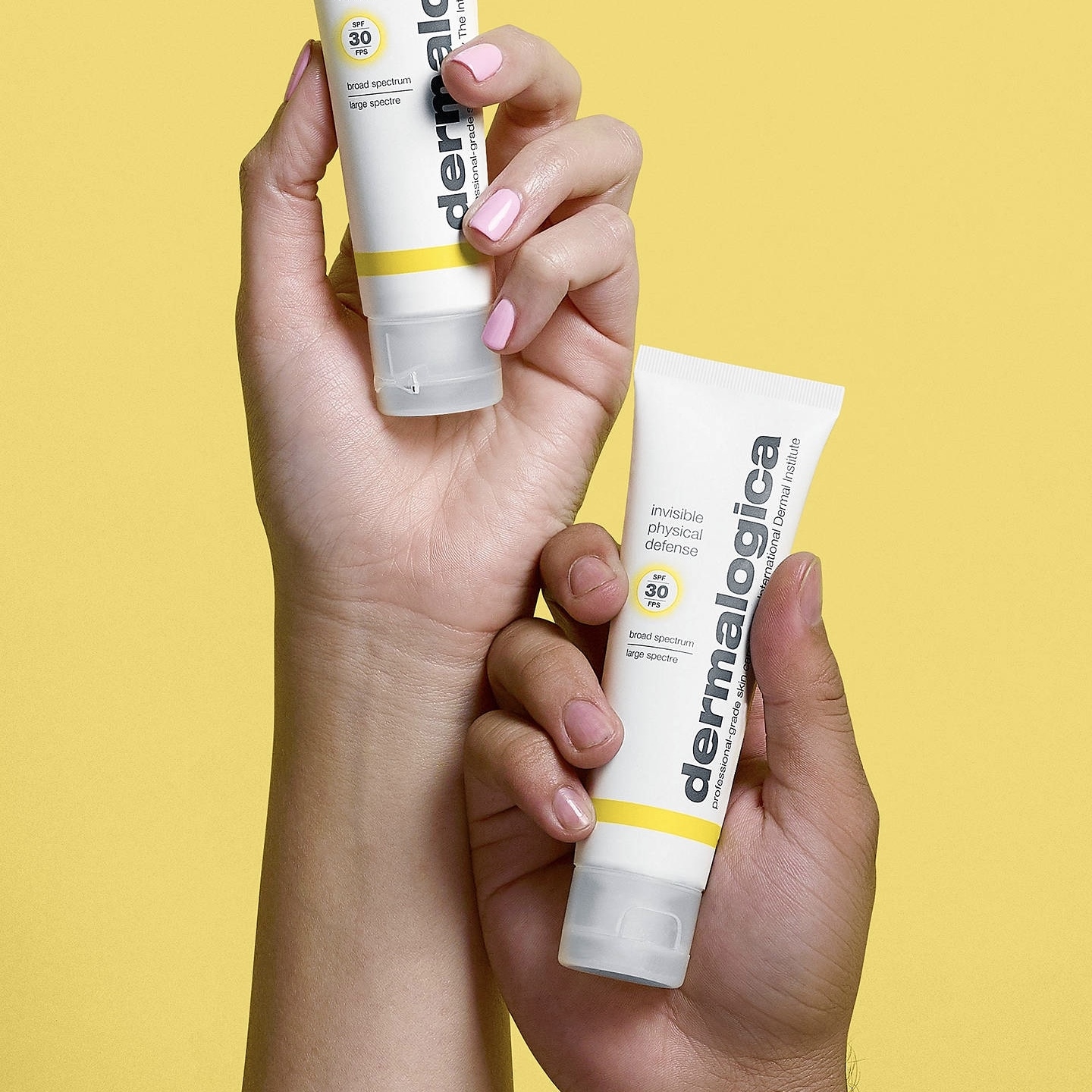 Dermalogica Invisible Physical Defense SPF30 RM271.00 (50 ml)
The cherry on top, a good sunscreen
The final shield: sunscreen. Experience sun protection like never before with Dermalogica Invisible Physical Defense SPF30. This physical sunscreen is your new everyday go-to even when you're indoors. You read that right, folks. Do you know that sun rays can penetrate through glass? The scary part: sunrays when too much can be very harmful to your skin. Not only can it cause rapid ageing but it's also cancerous. This lifesaver is formulated with non-nano zinc oxide which means you can say goodbye to thick and ugly sunscreens that leave a white cast. Really, you don't need that. It is also made suitable for all skin types and layers well under makeup, so no more worrying about your foundation moving.
Your skin is worth the investment
These holy grails are worth checking out especially those who need extra help for their skin concerns. Whether your skin is oily, combination, normal or dry, never skip your skincare routine to keep your skin forever young. Everyone will age eventually but it's always good to preserve the youth in you. Not only your skin will look supple and radiant but it will always look clean and most importantly, healthy. Your skincare is the basic step in self-care and there's really nothing wrong in investing for your skin. Always remember this formula: skincare = self-care = self-love!
Wondering where to get these babies? Lookfantastic is giving out exclusive coupon FIRSTSD for you to enjoy 22% off! Have we mentioned that you can get free delivery if you spend more than RM300? Simply head over their site and start shopping for your next skincare holy grails!
Written by: Shary Jimie