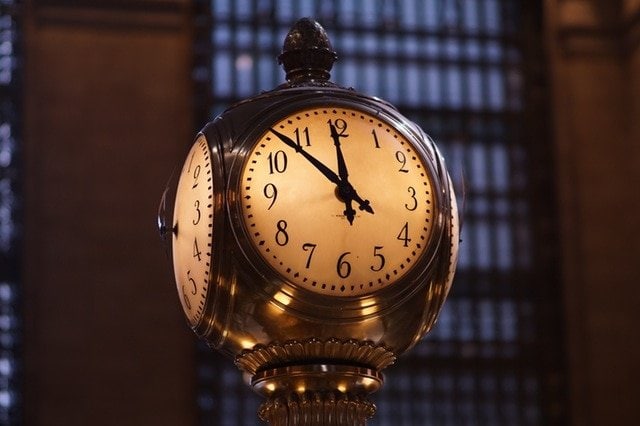 Believe it or not but in less than a week, we willl be closing the chapter on 2016 and are more than ready to greet 2017 like an old friend. Only with more fireworks!
If it were up to us to choose an adjective to perfectly blanket the events of 2016, we're going to have to go with 'eventful'. While the reactions to what kind of a year it's been is definitely mixed, there's no denying that it has indeed been a spectacle of a year and the only way to do it justice is to give it one heck of an epic send-off whilst welcoming in 2017.
Luckily for us, we're more than equipped with everything we're going to need to pull off a killer countdown this New Year's Eve. From enjoying a bird's eye view of the fireworks as you sip cocktails atop a swanky rooftop bar to getting right in on the action at KLCC park , we're making this year's celebrations a lot easier for you with our mini-guide on surviving and thriving this New Year's Eve.
Get in on our list of what to do, where to party, celebration ideas and more!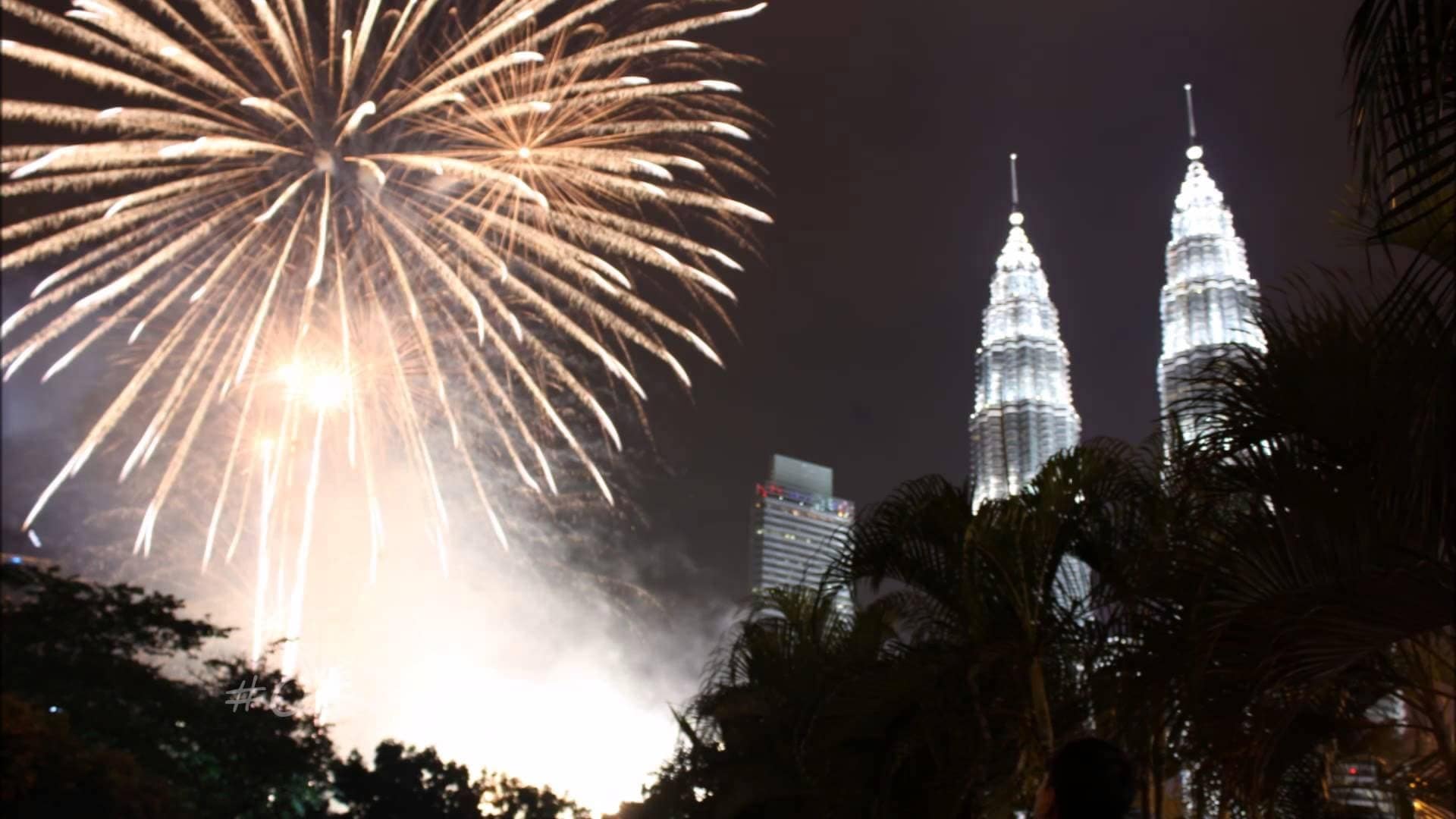 Best Places for New Year Fireworks in Malaysia
No matter what your age, fireworks will never lose their appeal and their explosive, joyous cackling and ability to light up the night make them an NYE staple. Here in Malaysia, there's plenty of places to witness our annual fireworks display and we've made a list of five of our favourite venues to catch them.
KLCC Park
KLCC Park is the arbiter of our megawatt NYE fireworks display which means that you'll get an unadulterated view of the celebrations. The downfall here is that the massive crowd fills up the park's open spaces, so it can get get pretty packed but if you're not one to be fazed by this sort of thing, then go ahead and get right in on the action. From chanting the countdown in unison with a crowd of at least 5000-strong, watching the numbers on the massive digital clock dwindle down to the eruption of fireworks amidst the glittering towers, everything here is over-the-top, gleeful and wonderfully chaotic.
Bukit Permai, Cheras
For something a little more low-key but no less exciting, Bukit Permai in Cheras is a recent go-to spot for revellers who want to take catch the fireworks display without diving head first into the crowd that permeates KLCC Park. The hilltop lookout point is tucked away in a residential area which means that when you start bumping into families dressed in their PJs toting along horns and party poppers, you'll know that you're getting closer to the point. Crowd-wise, it does get busy but nowhere near the madness that inhibits KLCC.
Luna Bar @ Pacific Regency Hotel
If your thing is knocking back cocktails while counting down then to Luna Bar you shall go. The rooftop bar is a great vantage point for firework-watching as you're practically at eye-level with the display. There's also an indoor pool which means that the possibilities of you bearing witness to a particularly overexcited guest trying to turn the whole shebang into a pool party are pretty high. Just maybe try to stay a couple of feet away from said person if you intend on ringing in the New Year without getting drenched.
Marini's on 57 @KLCC
KL's highest rooftop bar and restaurant, Marini's doesn't fall short in terms of breathtaking 360 degree views of KL in all of its glory. With floor-to-ceiling glass windows, an award-winning Italian menu and a premium selection of thoughtfully crafted cocktails, a New Year's Eve spent at Marini's amidst the fireworks guarantees great memories for you and yours.
Swiss-Garden Residences, Kuala Lumpur
For the homebodies who want to celebrate NYE in style without having to deal with the crowds, pool your money together and book a serviced suite with a view of the Twin Towers to enjoy the fireworks within the comforts of a living room. Get a few hors d'oeuvres going, mix up some drinks, crank on some mood music and get dressed in your best, this is perfect for an intimate celebration with your closest friends and family.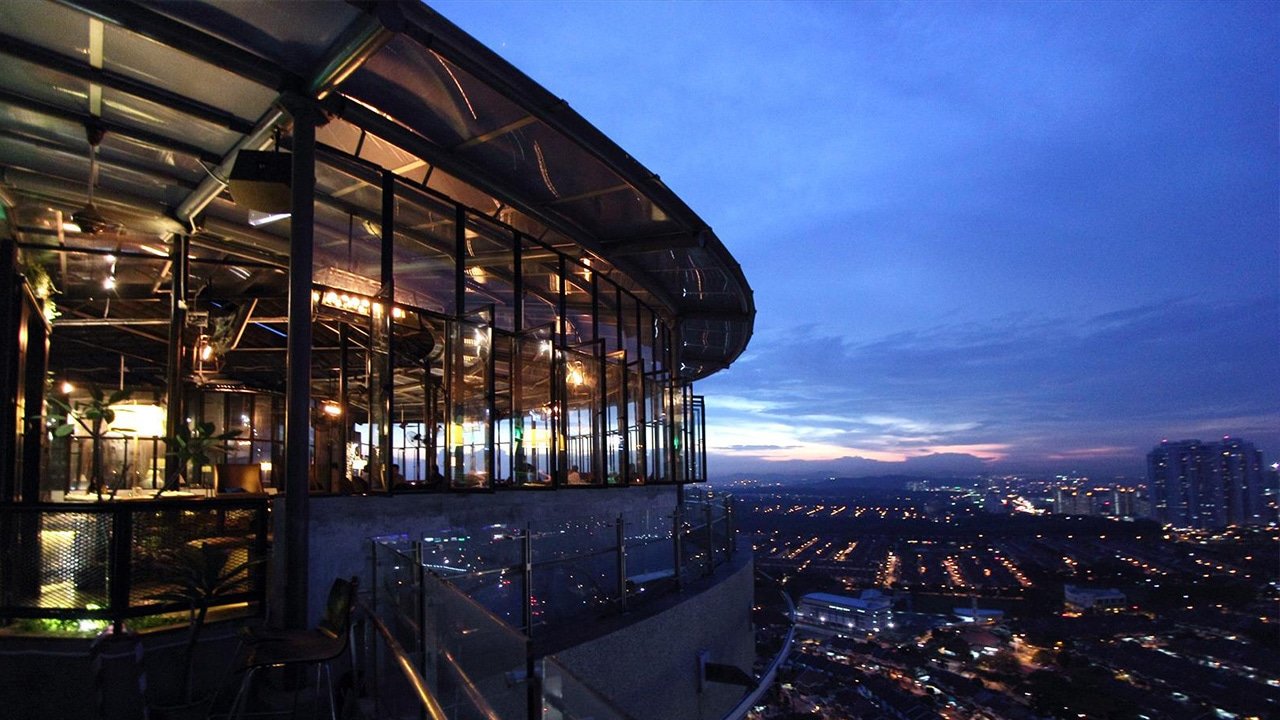 Party on New Year's Eve in KL
KL's nocturnal scene is a prime spot for celebratory moments and it's never failed to fall short on NYE parties. Most venues will be having their own countdown parties so you'll be spoilt for choice when it comes to deciding on where to go but to take away the pain of having to make a decision, we've narrowed down the list to some of our favourite spots.
TREC KL
If you're up for an epic night out this New Year's Eve, head over to TREC KL and get ready to party-hop your way down the rows of bars, clubs and restaurants. There are plenty of great venues nestled within this less-seedy version of Changkat so whether you intend on throwing down your moves on the dancefloor or kicking back to live music, TREC offers diversity in a nutshell.
MANTRA Bar & Lounge
What is it about rooftop bars that we just can't get enough of? Mantra overlooks the city skyline and is a cosy, chilled out getaway making it a fantastic place to usher in the New Year amidst laid-back vibes. As it's quite the hotspot these days, be sure to make reservations beforehand if you intend on making this your NYE countdown spot.
Statosphere @ The Roof
Change it up this year and instead of heading into the city centre, the breezy Stratosphere at The Roof in Bandar Utama features a breathtaking 360-degree panoramic view of the city amidst a garden in the sky. Party under the stars and take on NYE from new heights.
Fatty Boom Boom
Step into an alternate universe where kitsch reigns supreme. Fatty Boom Boom is a throwback to the glittering, glamourous salons of days old amidst the sequins of the glamorous hostesses shooting out hilarious one-liners, belting out power ballads and playfully picking on unsuspecting guests, Fatty Boom Boom is all about uninhibited ( and deliciously uncensored) fun. And this is just on a regular Friday night! So you can only guess what goes down on a day like NYE. Expect the unexpected from them and prepare to experience another level of heightened entertainment.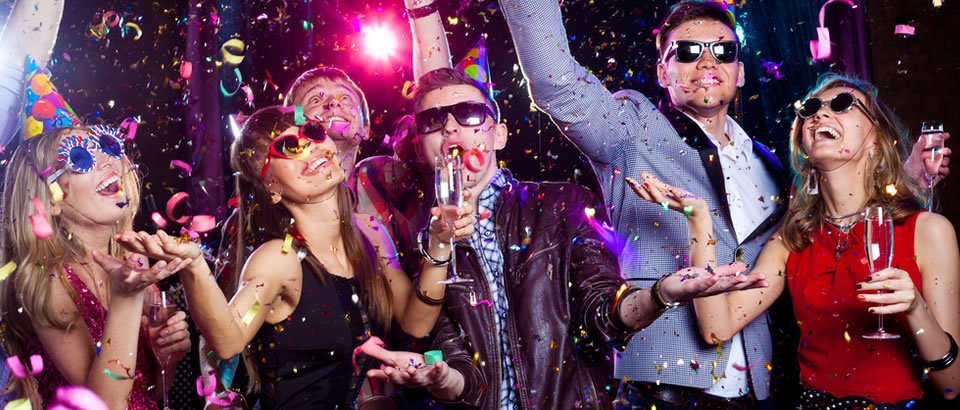 Your New Year's Eve Checklist
It's the last party of the year which means that you're probably already gearing up to go all out. To make sure that you don't spend New Year's with a frown, here's a checklist of the essentials you should have:
A fully charged phone + powerbank
From taking pictures to coordinating with your friends on who's where, you're probably going to be using your phone quite a bit so to make sure that it doesn't die on you when you need it most, be sure that your phone is fully juiced when you leave the house and maybe have a powerbank on hand as backup.
This one is for the ladies. When you're all danced out and ready to call it a night, you're going to want to be in shoes that you can walk in without your feet hating you. If you -have- to break out those heels, toss a pair of foldable flats into your bag and you'll thank us when 2017 greets you.
Places are going to get FULL so if tyou plan on hitting a hotspot, make resevations ahead of time and if you're partying it up in the city, you'll also want to try and get there as early as you can as the pre-game traffic can get intense. You don't want to be seeting in your car as the fireworks go off.
Be it a designated driver or booking a hotel room close to your venue for when you're ready to call it a night, an exit strategy is the seasoned NYE partier's best friend. Also, UBER and GRAB are your friends. Have them ready in your phone.

Unconventional things to do for NYE 2016
Want to get in on the celebrations but not really up for braving the crowds and getting your feet stomped on by excited revellers? Why not do something from our list of unconventional but equally fun NYE plans below:
As long as you aren't planning to venture too far away from home, there's a high chance you'll be able to find some deals on buses, trains and flights to neighbouring cities where you can spend a quiet NYE away from the hustle and overpriced champagne in the city. Why not pack up a picnic, gather some sparklers and drive down to Port Dickson with your crew for a beachside NYE celebration that won't break bank.
Find a friend or family member with room to spare in their home and gently wheedle them into hosting a New Year's Eve dinner party in exchange for a week's worth of coffee dates on you. Potluck's are always fun and are a great way to get everyone together for a warm and intimate gathering with the people you hold dear to your heart. Set a budget for how much everyone is willing to spend and work around it for food, beverages and party favours. Alternatively, get online and look up offers on one-day rentals and accomodations from sites like Airbnb and Agoda to rent a souped up service apartment for you to host your dinner party.
Check out an underground bar
KL's spekeasy scene is getting increasingly exciting and is the perfect way to get your drink on without having to brave the madness of the city. From amazing bartenders who'll whip up ingenious NYE-themed cocktails to enjoying the company of your mates within a cosy enclave, you'll get to celebrate NYE in style whilst possibly discovering your new favourite watering hole.
New Year's Eve movie marathon
Break out the throw pillows and blankets, make popcorn and host a New Year's Eve movie screening in your living room. Screen old time classics, cult hits and to avoid anyone from falling asleep before the clock strikes 12, throw in a rip-roaring comedy or a thriller to keep energy levels up.
Monopoly, DnD, Risk, Charades, Taboo and etc. Game nights are awesome and one that is supplemented with yummy finger food, fantastic company, laughter and home-made cocktails is a New Year's Eve well-spent in our books.
Reconnect with nature and welcome in 2017 with a short glamping trip. Tadom Hills in Selangor, Sekeping Serendah and The Sticks in Kuala Kubu Baru are some of of favourite spots to go off-the-grid amidst lush forests, tranquil rivers and starry skies. From souped-up air conditioned tents to hilltop sanctuaries, a glamping retreat/NYE celebration is hardly a forgettable experience.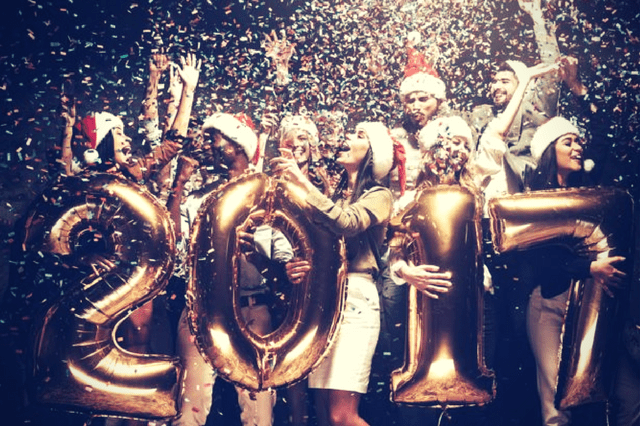 Now that you know where to go, what to do and what to have on hand, go forth and have the happiest of New Years. We can't wait to see you guys again in 2017!
Posting comments after three months has been disabled.